Hamilton Watches: Affordable Style at Your Wrist
Purchasing a wristwatch is like finding a soulmate; it has to be the perfect combination of style, functionality, and affordability. And when it comes to finding that perfect match, Hamilton watches have always managed to tick all the right boxes. Renowned for their timeless designs, impeccable craftsmanship, and reasonable price range, Hamilton watches are a favorite among watch aficionados and collectors.
Why Hamilton?
Founded in 1892 in Lancaster, Pennsylvania, Hamilton has a rich history in the world of horology. With both American and Swiss origins, the brand combines the precision of Swiss watchmaking with American design sensibilities, resulting in timepieces that exude elegance and sophistication.
Hamilton watches are crafted with meticulous attention to detail, using high-quality materials and movements. This commitment to quality ensures that each Hamilton watch not only looks stunning but also stands the test of time. Whether you're a seasoned collector or a passionate enthusiast, you'll find a Hamilton watch that suits your style and budget.
The Most Affordable Hamilton Watches
Now, let's get down to the main question: What are the most affordable Hamilton watches? While affordability is subjective, we've curated a list of Hamilton watches that offer excellent value for your money. So, without further ado, here are our top picks:
1. Hamilton Khaki Field Mechanical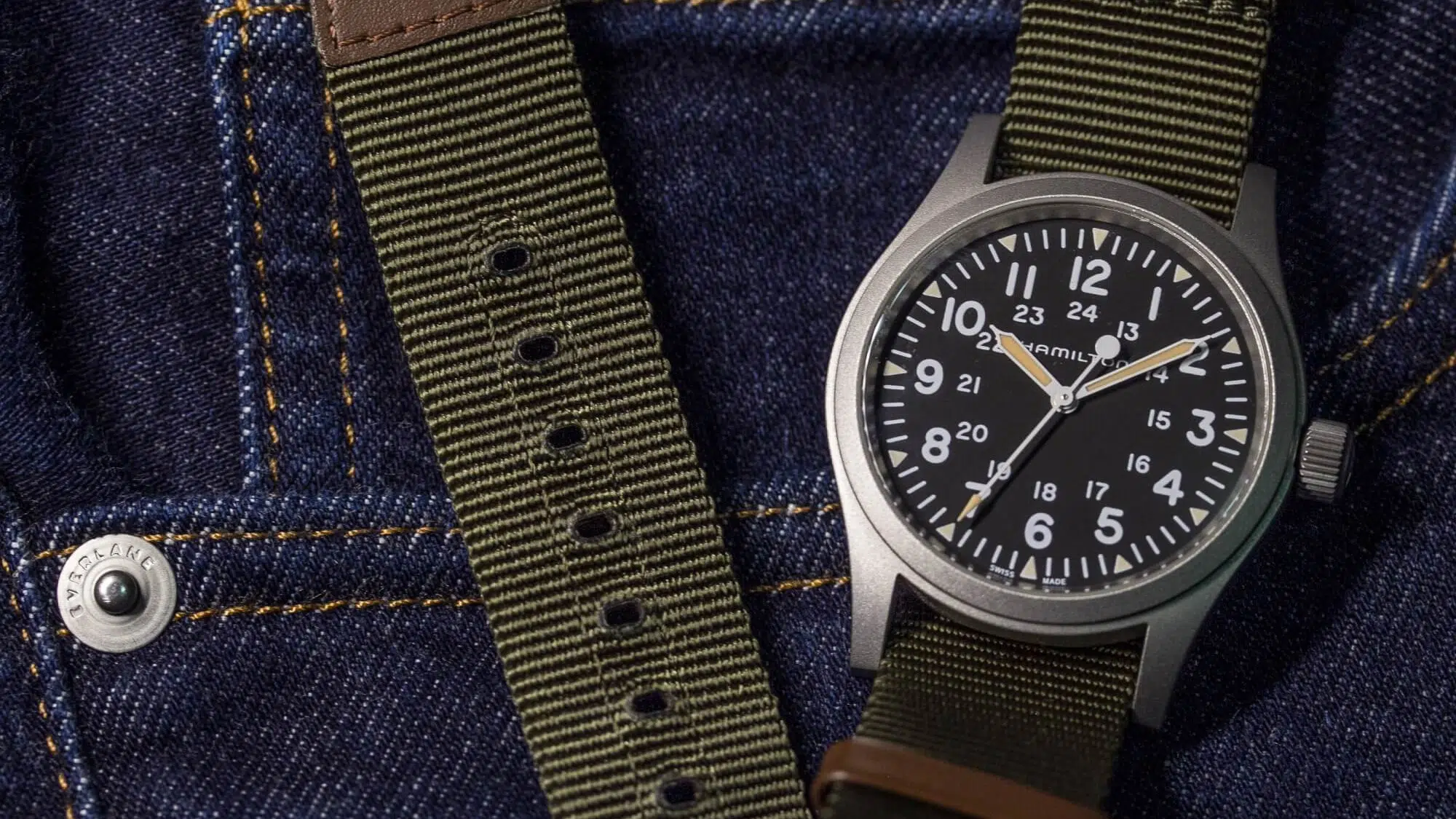 If you're looking for an entry-level Hamilton watch that won't break the bank, the Khaki Field Mechanical is a fantastic choice. Inspired by Hamilton's military heritage, this watch sports a robust stainless steel case, a durable canvas strap, and a no-nonsense design.
With a hand-wound mechanical movement, the Khaki Field Mechanical keeps things traditional and offers a power reserve of up to 80 hours. The clean dial features easy-to-read Arabic numerals and luminescent hands, ensuring excellent legibility in any lighting conditions.
2. Hamilton Jazzmaster Viewmatic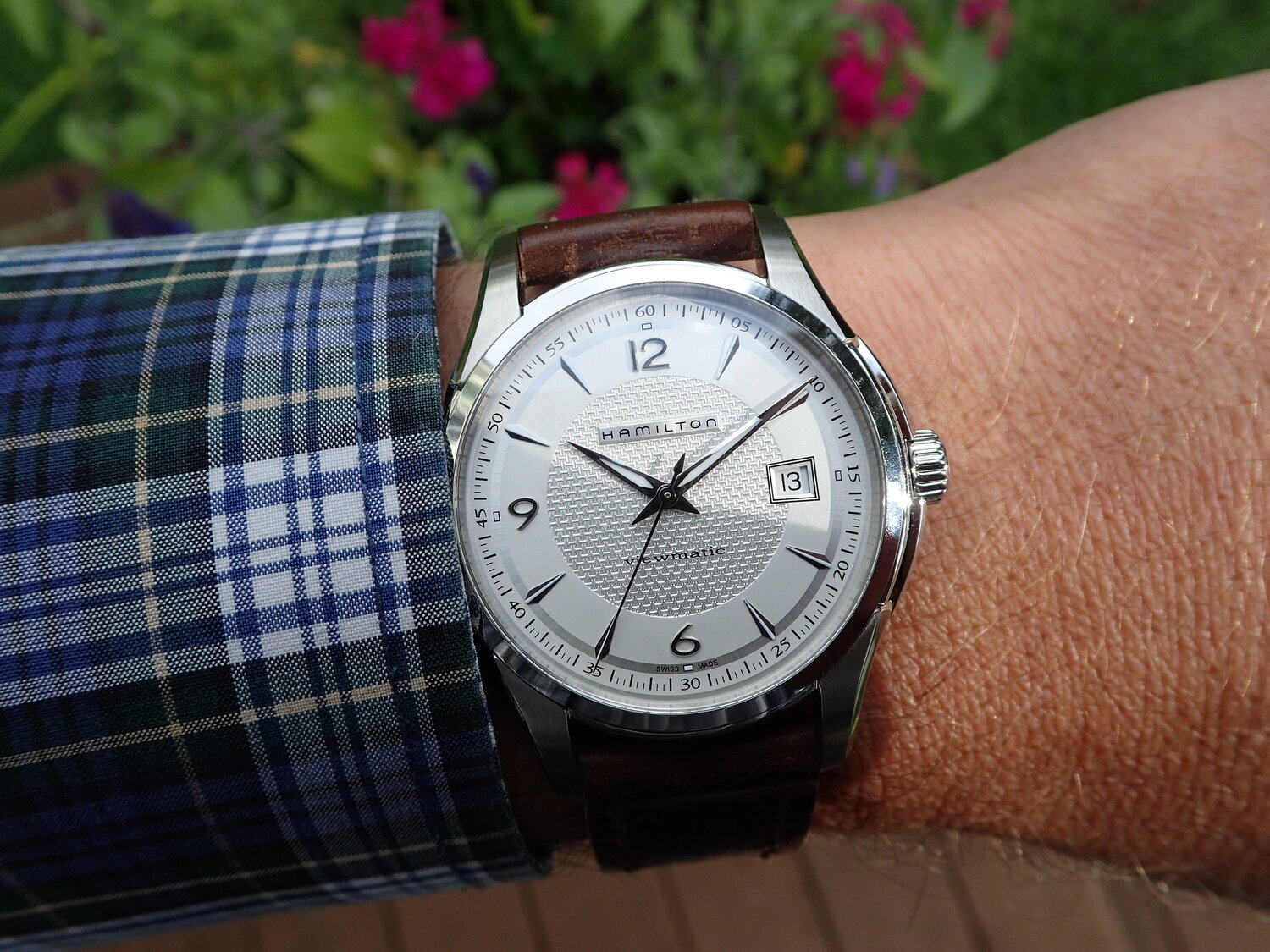 The Jazzmaster Viewmatic is a versatile dress watch that effortlessly combines sophistication and affordability. With its classic design, stainless steel case, and exhibition case back, this timepiece showcases Hamilton's attention to detail.
The Jazzmaster Viewmatic features an automatic movement, eliminating the need for manual winding. The date function adds practicality to the watch, while the options for dial colors and strap materials allow for personalization.
3. Hamilton Khaki Navy Scuba Auto
For those with a passion for the sea, the Khaki Navy Scuba Auto is a reliable and affordable dive watch. With its water resistance of up to 100 meters, this timepiece is ready to accompany you on your underwater adventures.
The Khaki Navy Scuba Auto features a stainless steel case, a unidirectional rotating bezel, and a choice of rubber or stainless steel straps. The automatic movement ensures accurate timekeeping, while the luminous dial and hands provide excellent visibility underwater.
4. Hamilton Khaki Aviation X-Wind Auto Chrono
If you're a fan of aviation-inspired watches, the Khaki Aviation X-Wind Auto Chrono offers a lot of bang for your buck. This timepiece combines the functionality of a chronograph with the aesthetics of a pilot's watch, resulting in a captivating design.
The Khaki Aviation X-Wind Auto Chrono features an automatic movement, a stainless steel case, and a choice of leather or stainless steel straps. The unique crosswind calculator scale adds to the allure of the watch, making it a conversation starter.
5. Hamilton Ventura Quartz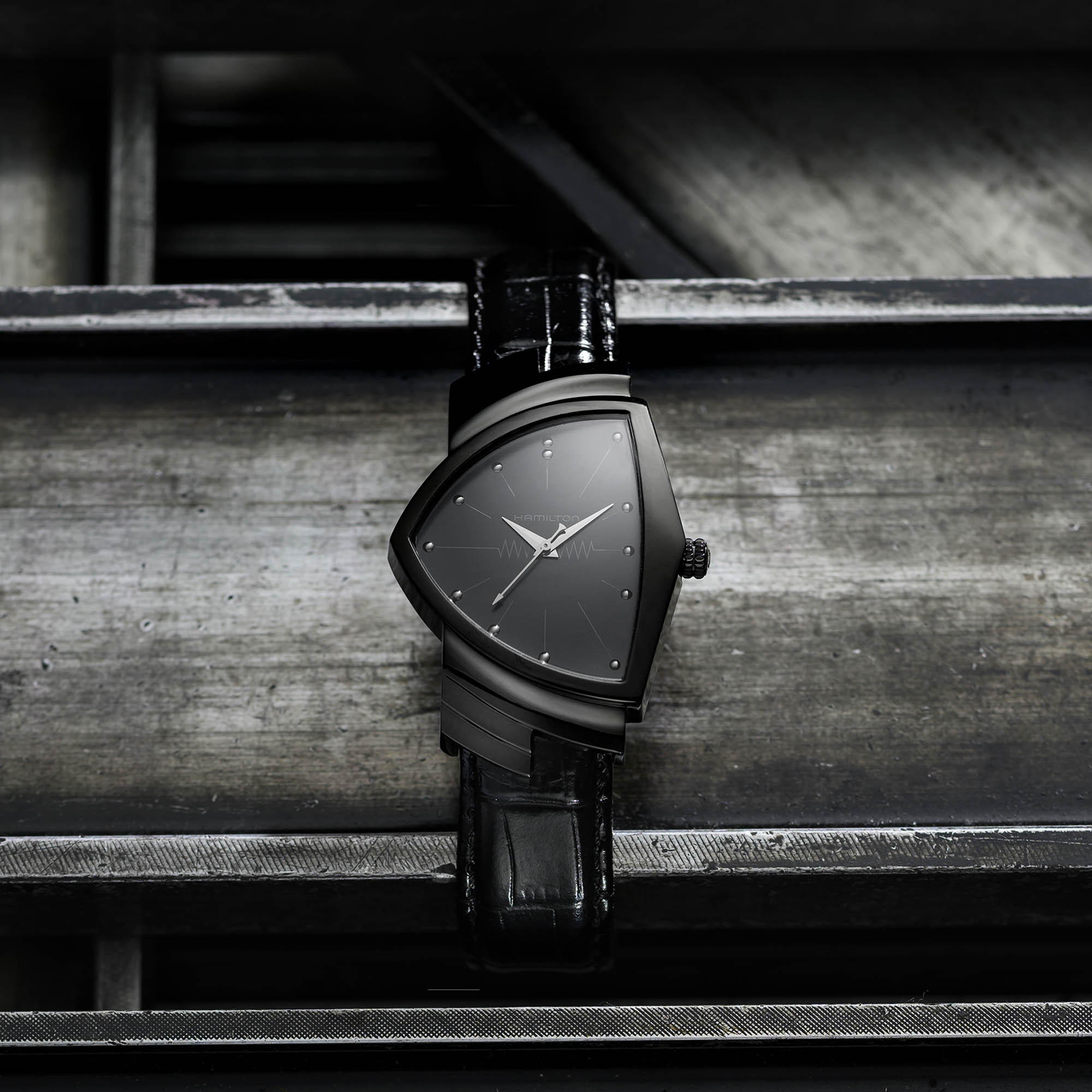 For those seeking something truly unique, the Hamilton Ventura Quartz stands out from the crowd with its distinctive triangular case. This watch pays homage to the original Ventura watch, which became an instant icon after it appeared in the 1961 film "Blue Hawaii."
The Ventura Quartz features a quartz movement, a stainless steel or black PVD case, and a choice of leather or rubber straps. Its modern design and futuristic charm make it a perfect choice for those who appreciate unconventional timepieces.
Conclusion
When it comes to affordable luxury wristwatches, Hamilton has consistently delivered time and time again. Their commitment to quality, attention to detail, and rich heritage make them a reliable choice for watch enthusiasts and collectors.
Whether you're in the market for a classic dress watch, a reliable dive watch, or an aviation-inspired timepiece, Hamilton offers a range of models that won't break the bank. So, embrace the elegance and craftsmanship of Hamilton watches and let your wrist do the talking!