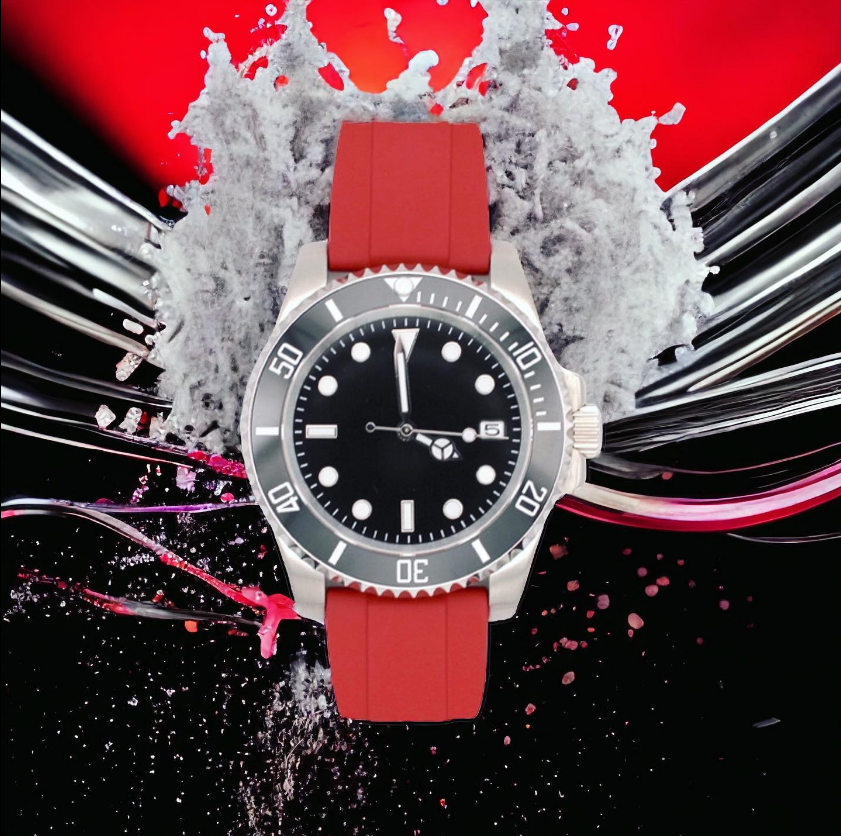 Every watch enthusiast knows that the essence of a timepiece doesn't solely rest in its dial or its intricate mechanisms. The strap plays an equally vital role. But the quest to find a premium strap that doesn't break the bank can often seem endless. Enter Montreux Watch Bands — where luxury meets affordability.
Founded by genuine watch enthusiasts, Montreux is not just another commercial enterprise. It's a passion project. These watch aficionados identified a glaring gap in the market: the inaccessibility of premium watch straps to the average consumer. Why should a strap of high quality come with a three-figure price tag? Montreux's mission became clear: bring premium watch straps and accessories to everyone without compromising on quality, durability, wearability, or the overall experience.
What Sets Montreux Apart?
Superior Material: The core of Montreux's watch straps is premium FKM vulcanized rubber. Not only does this material ensure longevity, but it also guarantees a premium build quality that feels luxurious against the wrist.
Ultimate Comfort: One of the standout features of Montreux straps is their exceptional comfort. They are 50% thinner than most FKM straps available online. This design choice makes them incredibly lightweight, offering an unparalleled comfort level. As one non-paid influencer aptly put it, "This is the most comfortable strap I've ever worn." This isn't just a strap; it's a comfort revolution for your wrist.
Detailed Craftsmanship: Montreux is obsessive about details. Every strap showcases meticulous craftsmanship, from the branded keeper to the premium stainless-steel buckle and the intricate design on the strap's underside. Plus, these straps are built for endurance. They've been rigorously tested to withstand years of use.
Easy Installation: With Montreux, you don't need to be a watch expert to fit your new strap. The quick-release feature ensures that installation is a breeze.
Choices Galore: Everyone's style is unique, and Montreux celebrates this diversity. The brand offers a universal fit for 20mm lug-width watches and a selection of five vibrant colors: Black, Blue, Red, Orange, and White. There's a Montreux strap for every personality and every timepiece.
Simple Shopping Experience: Montreux believes that shopping should be as seamless as their straps. They are available on Amazon Prime, offering the convenience of 2-day shipping. For those who prefer a more social shopping experience, Montreux straps can be directly purchased through Instagram or Facebook. And for all the U.S. customers, the icing on the cake is the free CONUS shipping.
The Montreux Experience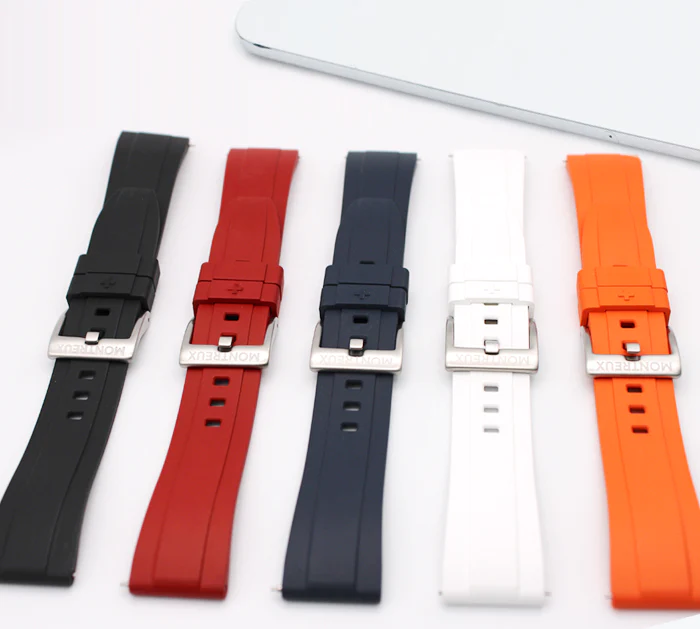 It's not just about the product but also the experience. Each Montreux strap is delivered in a premium magnetic box. Whether it's a gift for someone special or a treat for yourself, the unboxing is sure to be an event in itself.
Montreux Watch Bands is a refreshing change in a world where premium often means pricey. It's a testament to the idea that luxury can be affordable. With Montreux, you don't wear a watch strap; you wear a statement.