What a big, beautiful beast.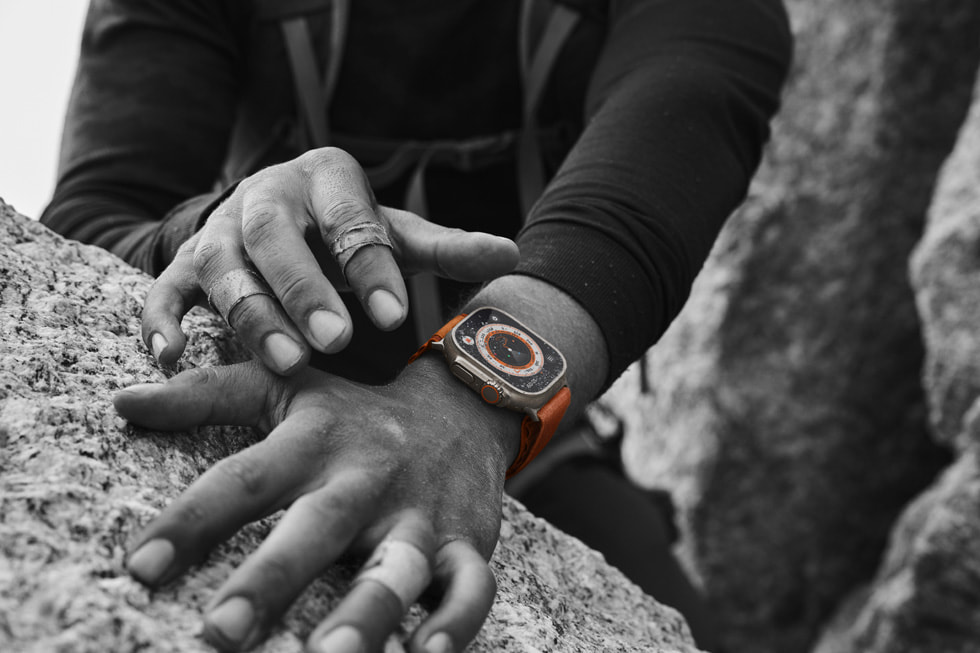 Remember when the 'Plus" sized iPhones were released in 2014, and we all wandered down to the Apple Store to touch, feel, and imagine a world where we could put one of these monsters in our pocket every day?
Kinda like that but on your wrist.
The 49mm case of the new Apple Watch Ultra is indeed monstrous by typical watch proportions. But, it handles its size with aplomb.
The Apple Watch Ultra has a gorgeous and easy-to-read display that looks great on your wrist. The screen is made of tough and scratch-resistant sapphire crystal, so it can withstand all the bumps and bruises that come with everyday wear. And with a wide range of watch faces to choose from, you can customize the look of your Apple Watch Ultra to match your style.
One of the coolest features of the Apple Watch Ultra is its ability to track all sorts of health and fitness metrics. The watch has a built-in heart rate monitor, so you can keep tabs on your ticker and make sure you're in tip-top shape. It also has a built-in GPS, so you can track your runs and bike rides without needing to carry your phone with you. And with the ability to sync with your iPhone, you can see all your health and fitness data in one place, making it easy to set and track goals.
The Apple Watch Ultra is also packed with features that make it a great tool for staying connected. With the ability to receive notifications from your phone, you'll never miss an important email, message, or call. You can also use the watch to make and answer calls, send and receive messages, and even use Apple Pay to make payments on the go. And with built-in WiFi and cellular connectivity, you can stay connected even when you're out of range of your phone.
The Apple Watch Ultra is also incredibly stylish, with a wide range of bands and finishes to choose from. You can go for a classic stainless steel look, or opt for something more modern and sporty. And with the ability to swap out bands easily, you can change up the look of your watch to match your mood or outfit.
In conclusion, the Apple Watch Ultra is the ultimate accessory for anyone who wants to stay connected and on top of their game. With its beautiful display, health and fitness tracking, and connectivity features, it's a must-have for anyone who wants to stay organized and on track.